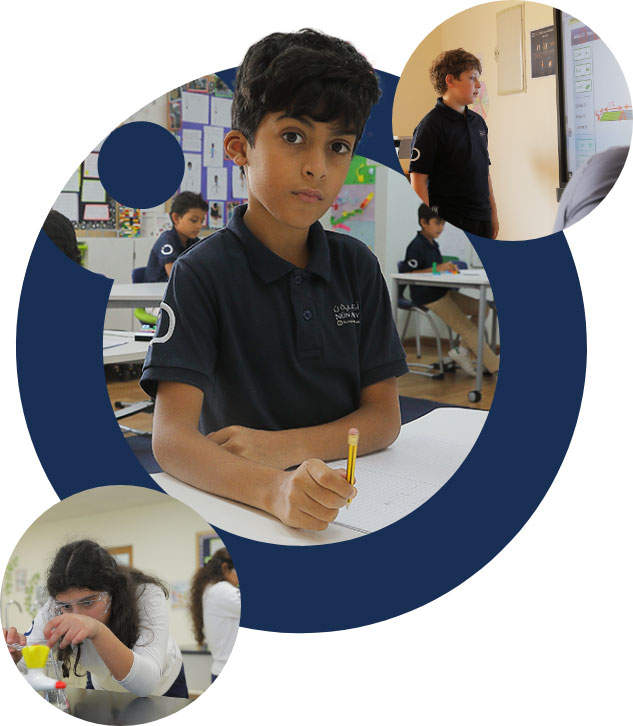 The KED Program
Educational Philosophy
The KED program is a concept for personalised education. With the guidance of their coach, students set goals and work to achieve high final results. For Kunskapsskolan, Personalised Learning is a process through which self-regulated learners take responsibility and ownership for their learning. Students follow a standard curriculum but focus on Self-Regulated Learning (SRL) strategies such as self-reliance, organisation and reflection to reach their goals.
In addition to ordinary teaching sessions, all students receive support and direction from a personal tutor/coach every week. During these individual sessions, the objective is to increase the students´ desire and ambition to learn more than they thought was possible.
KED Future Skills
Know How to Learn
Reflection - Self Awareness - Strategy
I become better at learning new things and knowing how I learn best. Then I can both learn and relearn.

Work Together
Communication - Teamwork - Management
By talking, listening and taking responsibility, I can both work in a team and lead it. I understand how different groups may differ, and I can take different roles.
Think Global
Openness - Change of Perspective
Matching pitch independently and within a group.
Take Action
Planning - Implementation - Responsibility
I am able to take my own initiative then organize and have the grit to complete the plans I have crated.
Be Innovative
Curiosity - Creativity - Problem Solving
I am curious, I ask a lot of questions and think in new ways so I can test new ideas and find solutions to problems.
Live Digitally
Digital Understanding - Digital Use
I understand that the world is becoming more digital, and I know how to use IT and communicate online to get the results I want.